Services.
Development partner, problem solver, and system supplier.
Together with our customers we develop customized and technically sophisticated product solutions for various applications. That's why our products are an integral part of our customers' designs and constructions and are created with reliability and durability in mind. Upon request, our products can undergo additional tests such as dynamic fatigue tests, leak tests, or pressure tests.
Whether you require bellows for hydraulic cylinders, protective machine covers for various machine tools, or hoses and elbows for agricultural or construction machinery, each product is developed in cooperation with our customers from the very start. Throughout the entire process, customers receive consultation from their sales experts—from creating the quotation to developing the prototype and finally to series implementation. Our customers value us as a development partner, problem solver, and system supplier.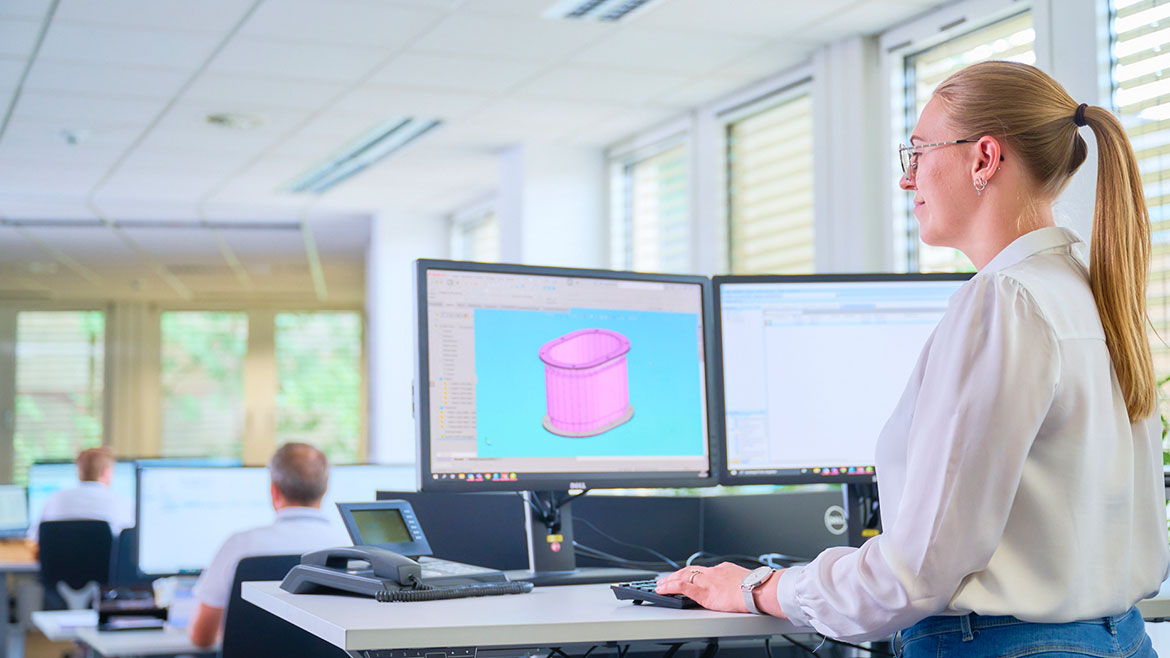 Expertise and ingenuity.
We have the high-tech, in-house research centers at our disposal. We work with the latest CAD systems and innovative testing technology. We can develop application-optimized polymer formulations in our laboratories for our own or customer-specific plastics and special requirement profiles as needed. The following case studies highlight how we implement individual customer requirements.
TAUCHPERFORM®.
Immerse into a new dimension.
Just one example of how we combine expertise with innovation. The unique TAUCHPERFORM® system developed by MöllerWerke and completed in 2012. This innovative alternative to injection molding is a fully automated, first-class, and highly cost-efficient dipping process for producing PVC parts. It's the only one like it in the world.

Möller Econovation.
The Kaizen philosophy taken a step further.
MöllerEconovation is an individual process innovation system that ensures maximum customer satisfaction. We take disadvantages and turn them into advantages. Turn lone wolves into a collective intelligence to make humans the focal point of future development.